Designed Computing Systems is the creator of a series of programs developed to support CNC foam cutting. Our programs have been in use since 2005 by the hobbist to university research departments. Our extensive experience makes us the best choice for yourCNC foam cutting software needs.
FoamWorks 4.0
FoamWorks 4.0 is the 4th program in a line of software designed to make hot wire foam cutting as easy as possible.
Past version of FoamWorks not only generated the required cut files to execute a cut but they also were designed to run the foam cutting equipment. FoamWorks 4.0 is different. FoamWorks 4.0 now generates standard g-code files that can be executed by any standard g-code compiler that support 4 axis control. like Mach3.
ArtSoft USA - Home of Mach3 and LazyCam
DeskCNC
FoamWorks 4.0 has been updated to generate g-code directly from DXF files as well as DAT files. In most cases DAT file are no longer needed.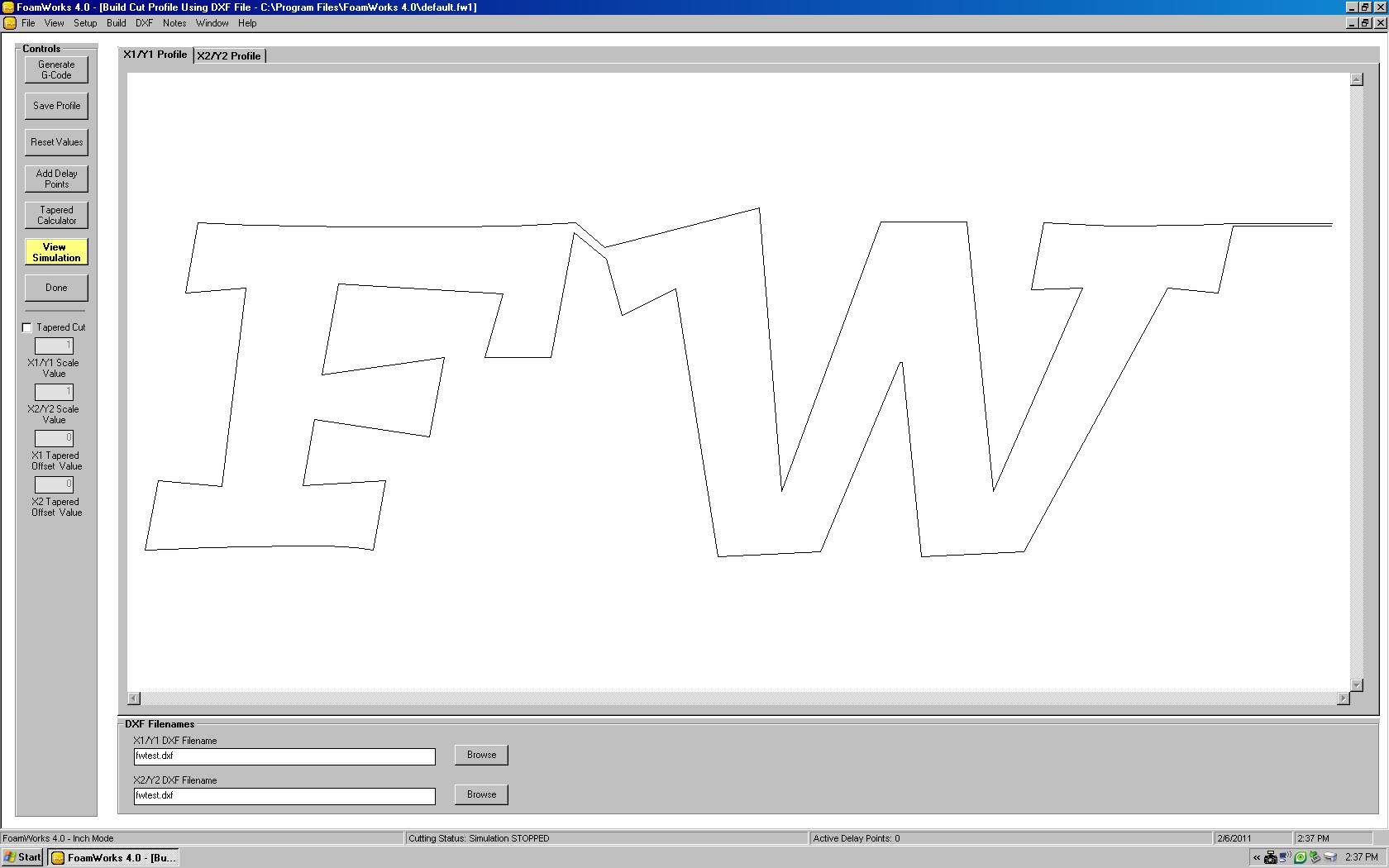 FoamWorks 4.0 also features a new Test/Set Cut path feature that allows you to test your cutting path to make sure that you have a consistent and clean cutting path for your hot wire. Also included are utilities that will allow you to modify the cutting path if it doesn't meet you needs. Finally the resulting modified cutting path can be saved as a new DXF drawing for future use. This feature was included in CadWorks and now is available in FoamWorks.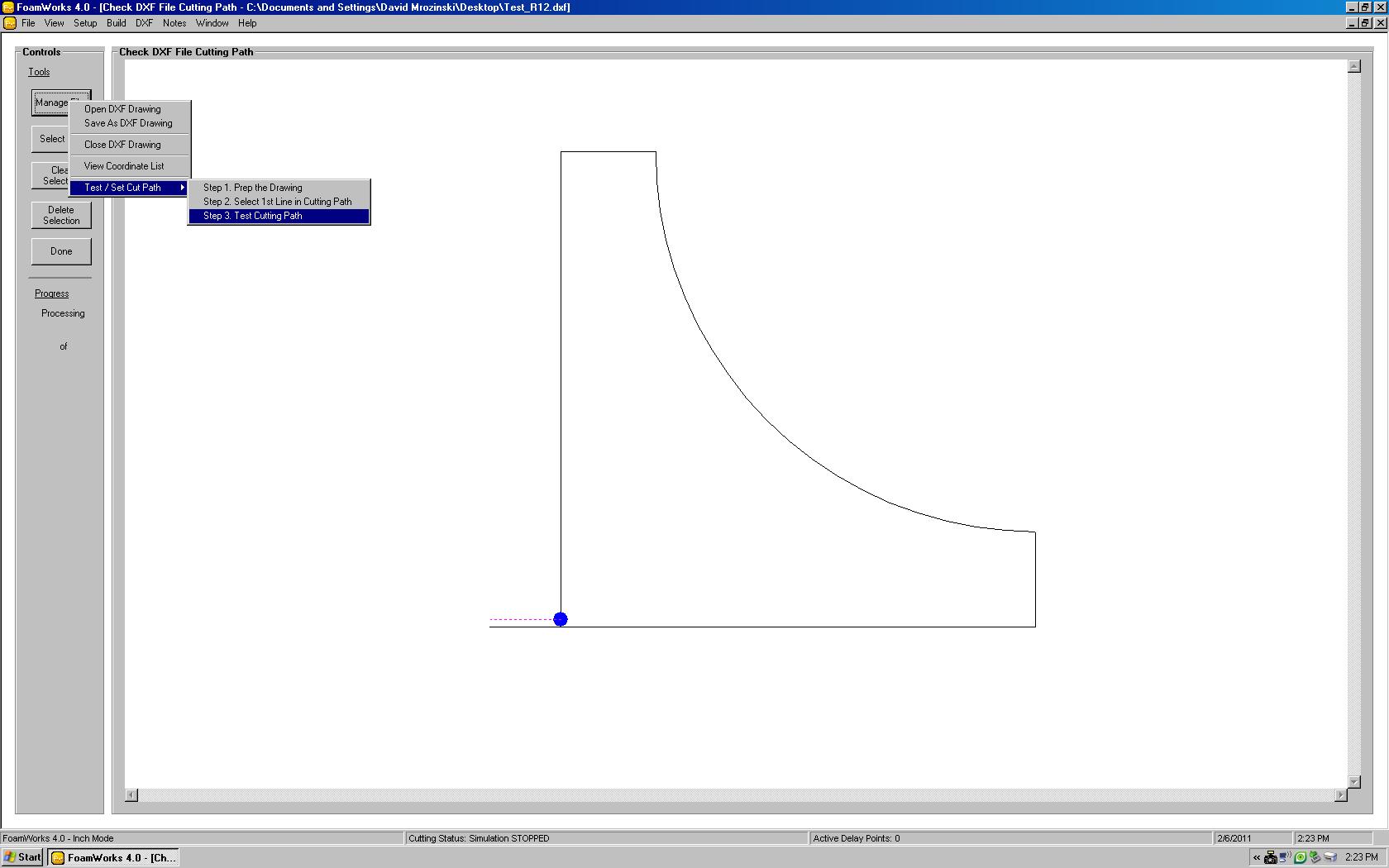 FoamWorks 4.0 has a new and improved tapered cut calculator that is CAD based and much easier to use. Click on this link for more information on the Tapered Cut Calculator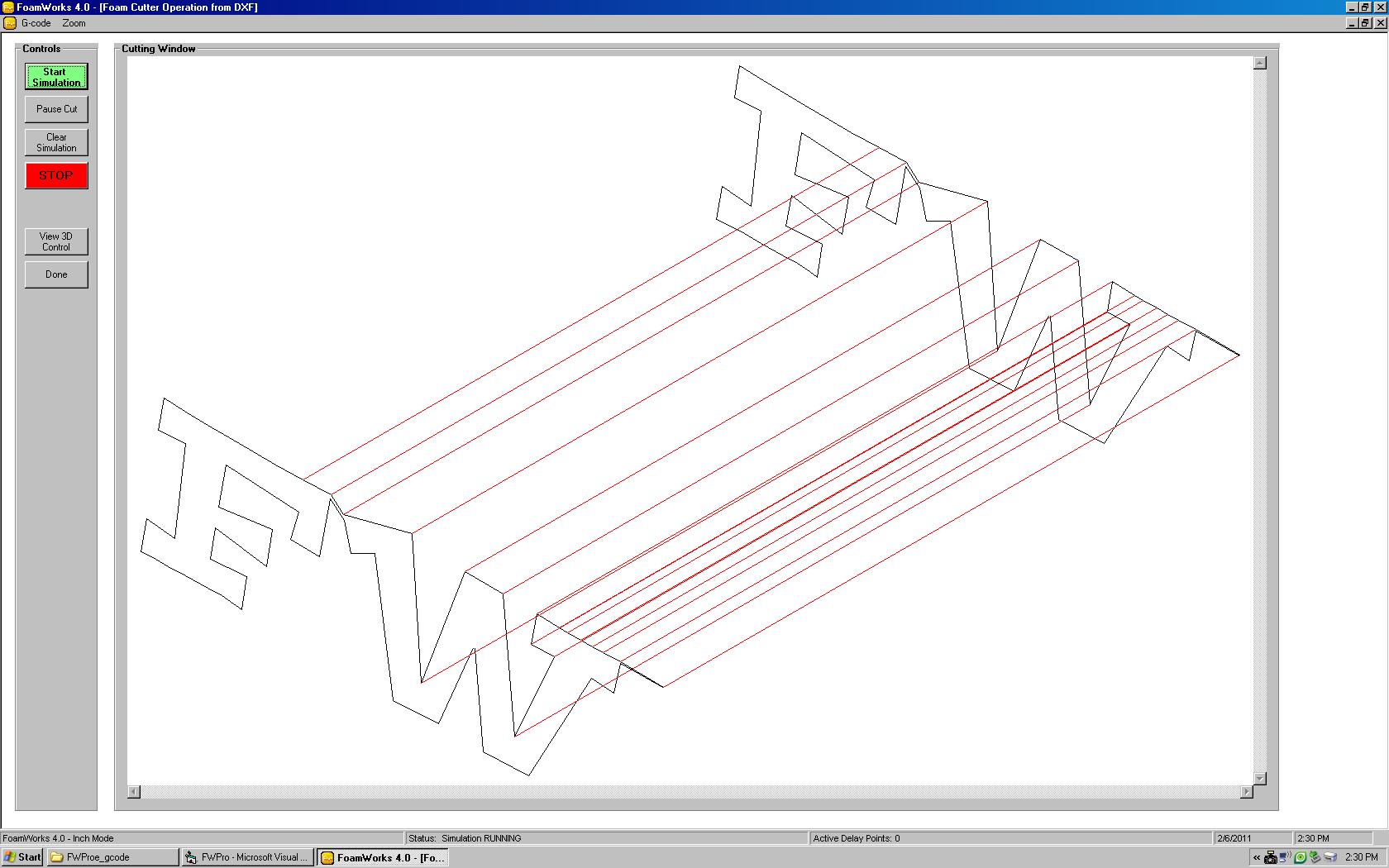 By moving to this approach, speed control, acceleration, machine calibration and other items related to foam cutter operation are managed in the g-code execution program.
The free version of Mach2 supports up to 1000 lines of g-code and the free version of Mach3 supports up to 500 lines of g-code. Either of these free demo versions would support most reasonable foam cutting needs.
FoamWorks 4.0 will install as a fully functional 30 demo.
Download
and give it a try.